It's hard to believe that these RC cars have been around much longer than I have, but yes Nikko are celebrating a 60th anniversary this year.
To join in with the celebrations, we have been sent over a new anniversary special Turbo panther RC car.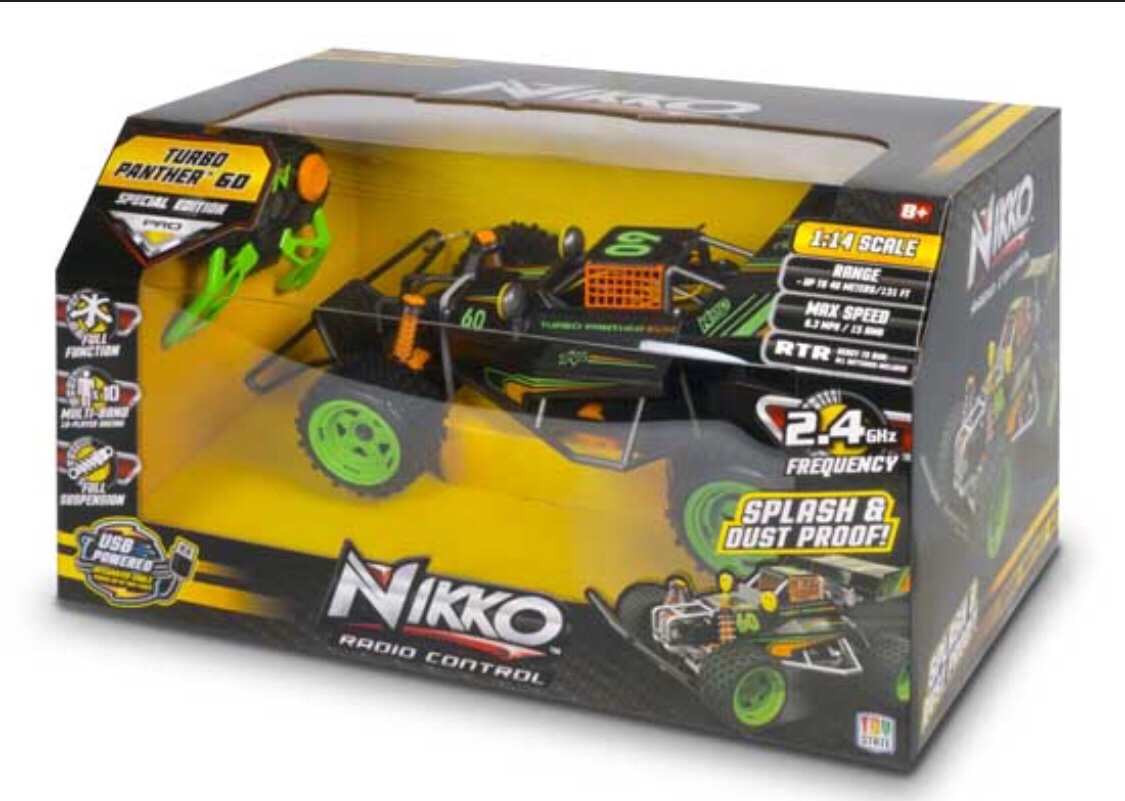 It's a good decent sized car and not one that's going to get lost under a car. It needs 3AA batteries in the control but the car itself charges via USB, meaning you can plug it into the laptop whilst working or browsing.
Top speeds are almost 10mph and the built in suspension helps the car to easily overcome bumps and obstacles along the way. Controlling it takes a bit of practice just like most RC type vehicles. It is very fast and rapid.
Here is a video from You tube to show you what this gadget can do.
My son in particular had the most fun with the turbo panther, which I suppose is to be expected. The girls did have quick goes but soon got fed up. I do think it's something that more boys than girls will be attracted to.
This is a special anniversary edition and probably also limited edition. I can't find this exact model for sale in any online store but other similar models start at £60 upwards.